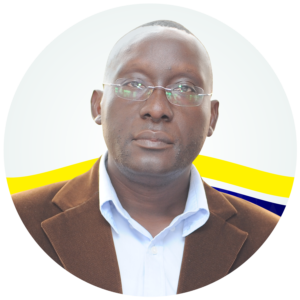 Solomon is a Ugandan academic. He is an international relations and security studies scholar, a Social Research, Community, Security and Development Management Specialist. He has over 15 years of teaching at University and hands-on experience in community social, security and economic development.
He has worked closely with Government, Civil Society and the Private Sector. He has built reasonable expertise and greater interest in the following international relations, security, development and management processes: human security analysis, participatory development and research, inclusive social and economic development(with gender disability, refugees, minority-groups perspectives), project social impact assessment, gender programming and mainstreaming, societal social and economic resilience, community projects design and
management, baseline and impact evaluation studies and teaching at a University level
Abaho, A., Mawa, M., Asiimwe, S., (2019) "Conflict Threats to Human Security: The Lord's Resistance Army (LRA) Case, Gulu District, Northern Uganda" Open Journal of Social Sciences, 7, 64-85.
Abaho, A., Mawa, M., Asiimwe, S., (2019) "The LRA and Its Costs on Economic Security in Gulu District, Northern Uganda" Open Journal of Social Sciences,7
Omar Khalfan1, Salomon Asiimwe Muchwa, "The Implementation of Decentralisation Policy in Rwanda: Study findings from "The Impact of Democratic Governance on the Development of Urban Areas in
Rwanda": A Case of Kigali City (2003-2013)", International Journal of Advanced Educational Research, ISSN: 2455-615, Volume 4; Issue 5; September 2019; Page No. 54-61

Asiimwe, S. M (2019) Democratic Consolidation and Intelligence Oversight in Uganda: IMPLICATIONS FOR EMERGING DEMOCRACIES, Kampala: Uganda Martyrs University Press (in press)

Asiimwe, S. M (2017) Security Studies: Principles and Practices, Kampala: Marianum Press Ltd. ISBN: 978-9970-545-01-8

 Asiimwe, S. M. (2016) "Constitutionalism, Democratisation and Militarism in Uganda, in Nkumba Business Journal Volume 15 2016.
Asiimwe, S. M. (2016) "Political Party and Campaign Finance Regulation in East Africa, with special reference to Uganda" presented at the EISA 20th Anniversary Symposium Crowne Plaza Hotel, Johannesburg, South Africa 20-21 October 2016
Asiimwe, S.M. (2012) Challenges of Intelligence Oversight in Transitional Democracies1987-2011: A Case of Uganda, New York: LAP LAMBERT Academic Publishing. ISBN-10:3847377979 
Asiimwe, S. M. "Re-thinking the role of the security sector in governance and human development in Uganda"-Chapter contribution in a forthcoming book under process of publication
Asiimwe, S. M. "The effect of 'Individual Merit' in Multiparty Politics, A case of high costs in the 2016 general elections in Uganda"-Chapter contribution in a forthcoming book under process of publication.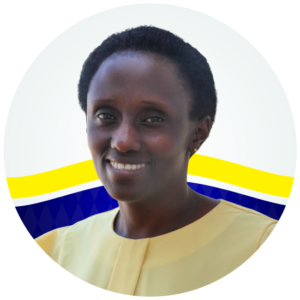 Dr. Abaho holds a PhD in Security Studies from Nkumba University, a Maters in Pan African Studies from Syracuse University, New York and a Bachelors in International Relations (Major) and Journalism (Minor) from United States International University – Nairobi. Dr. Abaho's research interests are in International and security issues. Her teaching subjects include; Gender in International Relations, Foreign Policy Analysis, Security Issues in Great Lakes Region, Inter-Governmental Organizations in Security, Globalization and World Order and Introduction to International Relations. She has supervised students at both under-graduate and graduate levels. Dr. Abaho is an active member of the community and served on the Board of World Voices Uganda from 2013-2018. Dr. Abaho was part of Nkumba University research team that studied; The Effectiveness of the HIV/AIDS Prevention and Care Service Provision in Fishing Communities in Uganda: A Case Study of Landing sites in Entebbe Sub-region; Wakiso District. Dr. Abaho's PhD thesis was on; Post Conflict Recovery Efforts and Enhancement of Human Security in Northern Uganda: A Case of Peace, Recovery and Development Program (PRDP), Gulu District. Her recent publications
Mr.Kachope Patrick is an international Relations and Security studies specialist with research interest in global Security governance systems. He has done consultancies in corporate security management training. Currently undertaking a PHD in Security studies.